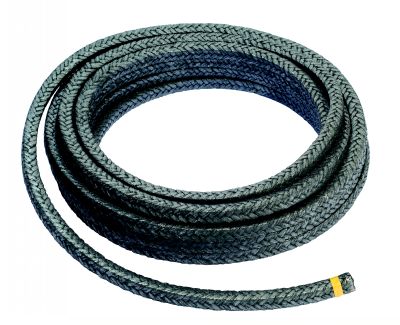 SUPRANITE PACKING 557
The SUPRANITE PACKING 557 is the special quality faucet.
It is composed of pure graphite ribbon yarns, with very low sulfur content, reinforced by inconel strands and treated with a corrosion inhibitor. Its specific structure allows its use at high temperatures and pressures while maintaining a great flexibility of handling, and low coefficients of friction.
Designed to be mounted on its own, it can also be used as a head and bottom ring with SUPRANITE NGN 02 AS compressed graphite rings.
SUPRANITE PACKING 557 has been subject to a fugitive emissions rating according to a specific procedure.
Technical sheet