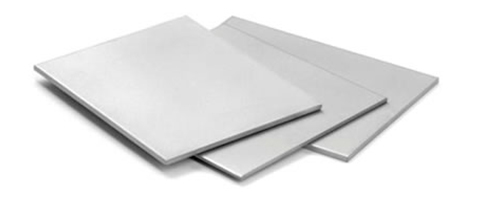 304 stainless steel sheet
We offer a stainless steel whose standards meet the most demanding companies on the Algerian market. We supply with our plates the certificates according to the ASTM or European standards. We store for you in Algeria, these products, under the best conditions of traceability.
TECHNICAL MANUAL
STAINLESS STEEL 304
Stainless steel AINSI 304 (1.4301) is an austenitic steel, its chemical resistance is very high, its ductility is comparable to that of copper or brass, it is non-magnetic, and also its mechanical characteristics are high. The contents of addition elements turn around 18% chromium and 10% nickel. The carbon content is very low and improved stability by elements such as titanium or niobium. He is very bad conductor of heat. Folding by press or wheel does not show of special difficulty. Stamping requires machines twice as powerful than those that serve for mild steel. The best way to weld steels
stainless, is welding with austenitic filler metal. all traditional processes
are usable, arc welding with coated electrode, submerged arc welding,
processes in an inert atmosphere such as TIG and MIG, plasma welding. The flow of argon or helium around the electric arc prevents the oxidation of the melt as well as during the transfer of the filler metal.
Maintenance:
In many cases soap cleaning is enough. There are detergents
appropriate but ultimately nothing beats nitric acid which removes deposits and
leaves a very well passivated surface.
Mechanical characteristics stainless steel AINSI 304
Resistance limit Re0.2%: 300 MPa
Young's modulus: 200 GPa
Limit at break Rm: 630 MPa
Elongation at break A%: 52%
Density: 7.9 gr / cm³
Technical sheet